Main Office Four Corners Eye Clinic 575 Rivergate Lane #212 Durango, CO 81301 Phone: (970) 259-2202 Monday–Friday: 8 a.m.–5 p.m.
Satellite Office Farmington Location 3450 E Main St Farmington, NM 87402 Phone: (970) 259-2202 Monday–Friday: 8 a.m.–5 p.m.
Satellite Office Cortez Location 22 S Beech St Cortez, CO 81321 Phone: (970) 259-2202 Monday–Friday: 8 a.m.–5 p.m.
Satellite Office Pagosa Springs Location 190 Talisman Dr Pagosa Springs, CO 81147 Phone: (970) 259-2202 Monday–Friday: 8 a.m.–5 p.m.
Satellite Office Aztec Location 121 S Main Ave Aztec, NM 87410 Phone: (970) 259-2202 Monday–Friday: 8 a.m.–5 p.m.
Satellite Office Bayfield Location 49 W Mill St Bayfield, CO 81122 Phone: (970) 259-2202 Monday–Friday: 8 a.m.–5 p.m.
Linda Rose, M.D.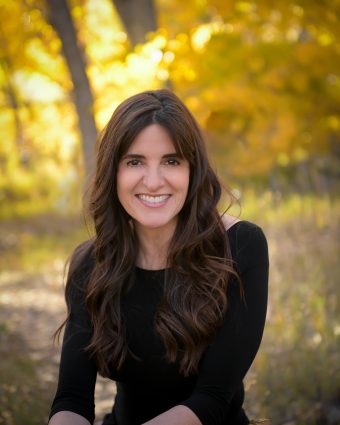 Board-certified ophthalmologist Dr. Linda Rose is a valued member of the team of eye doctors in Durango, Colorado, at Four Corners Eye Clinic. She is the only fellowship-trained corneal specialist in the Four Corners region. This means she has had extensive, specialized training under the supervision of leading cornea specialists. She has also served as an international volunteer in Haiti, Vietnam, India, Nepal, and Mexico.
Dr. Rose's patients appreciate being treated with empathy and compassion and having the option to speak with her in either English or Spanish.
Dr. Rose has performed over 5,000 cataract surgeries. She was the Associate Professor and Director of Cornea at the University of New Mexico for 12 years where she taught over 100 trainees to perform cataract surgery.
She has extra training in the anterior segment of the eye (everything in the front of the eye, from the cornea to the lens) which makes her both a cataract and cornea specialist who often treats the most complicated cornea and cataract cases. She has performed approximately 500 corneal transplants including modern partial corneal transplantation and over 500 pterygium surgeries. Dr. Rose performs laser-assisted cataract surgery using the femto laser, known as the LenSx® laser system.
In this video, Dr. Rose talks about her expertise and experience joining the team at Four Corners Eye Clinic in her own words.
Dr. Rose leads an active lifestyle, enjoying Latin, blues, and ballet dancing, downhill and cross-country skiing, biking, hiking, and kayaking. She is a certified yoga instructor and a certified scuba diver.
C.V. Highlights
Education
Johns Hopkins University, The Wilmer Eye Institute, Baltimore, MD, Cornea Fellowship
University of Pennsylvania, Scheie Eye Institute, Philadelphia, PA, Ophthalmology Residency
University of Pennsylvania Presbyterian Hospital, Department of Surgery, Philadelphia, PA, Transitional Internship
University of Maryland School of Medicine, Baltimore, MD, Doctor of Medicine
Johns Hopkins University, Department of Biology, Baltimore, MD, Ph.D.
Louisiana State University School of Nursing, New Orleans, LA, Bachelor of Science in Nursing
Professional Certifications & Affiliations
Certified by the American Board of Ophthalmology
Fellow of the American Academy of Ophthalmology
Associate Professor of Ophthalmology and Director of Cornea Service, University of New Mexico Health Sciences Center (2006–2018)
Clinical Interests
A corneal specialist, Dr. Rose's clinical interests include:
Corneal transplantations
Pterygium surgery
What Are Her Patients Saying?
Get to know Dr. Rose in person when you request an appointment using our online form or call Four Corners Eye Clinic at (970) 259-2202 to start your path to better vision.
Back to Top